We're a technology-driven organization founded by two tech-minded individuals. Providing custom-made IT Solutions, Ecommerce Management, Digital Marketing & Tech Development Consultation and Solutions to enterprises of all sizes. We specialize in tailor-made solutions to meet clients' business needs, while using the latest technologies to ensure that our clients remain competitive. Our team is highly experienced in Software Engineering, Web Development, Ecommerce Operation, Digital Marketing and Technology Consulting.

Established as Programming House
1 st Job:
Customize Flexi-HR Benefits System
1 st Ecommerce Store Management l
Selling Mobiles Online
Developed websites for different industry of clients
Extended Ecommerce product to F&B Sector l Gelato & Durian
Custom built a Warehouse & Forwarding Tracking System for a Logistic & Forwarding Co.
Sprearhead to Launch Malaysia no.1 Biggest Fruit Store Online
Custom built an Inventory & Order Management System for F&B Seller
Custom built a Co-creation Platform for the Biggest Property Developer in Malaysia,
Sime Darby
Expended Our Service Scope to Digital Marketing & Actively Hiring New Headcounts
Actively Acquired Digital Marketing & Ecommerce Management Clients from industry like F&B, Healthcare, Textile Manufacturer, Beauty, Pharmaceutical, Electronic & more
Custom built an Online Property Booking System l WIlly Property for Sime Darby during Pandemic Peroid & Managed to Convince Market to Make Booking Digitally
Assisted Big Online Sellers from Industry like Marketplace, Electronic, Pastry Manufacturer, Dried Food Importer, Spice Manufacturer, Property Management & more
Custom built a HVAC Quotation System for World's Largest HVAC Manufacturer, Daikin
Custom built website for well-known brands like Fujifilm, Tropicana Golf, Handerson Logistics & more
Assisting an established Fashion Brand,
Carlo Rino on Managing Meta Ad Buy for their Brand.com & Marketplace like Shopee & Lazada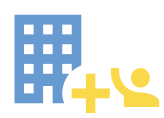 Successfully Converted Another Property Developer, Boustead Property to Acquire Willy Property (System) as part of their sales process
Custom built a Loyalty Reward Mobile App l StickyMe that enables F&B retails to increase customer retention
Formed an In-House Brand, Fitly Targeting on Selling Sport Attires