How's your business holding up this time?
With the pandemic around for almost 2 years, many companies are having hard time sustaining their business. Some even ceased their business after struggling for months.
Knowingly the situation wouldn't bounce back to old time anything soon, businesses need to upscale from the traditional business model to online. Things like looking for a new customer base, new channels to bring in sales, explore the possibilities of marketplaces or any other ways to resurrect their business and be open-minded to accept new possibilities.
We, Codetinker, understand that many SMEs or even list companies are eager to transform their businesses, but they are short of time or manpower to explore or to execute the digital transformation of their business. That's where we come into place to exercise our expertise and maximize the harvest of results for businesses like yours.
SO! What're the prospects of transforming your business from OFFLINE to ONLINE?
According to 2021 Hootsuite's report, Malaysians are spending an average of 12 hours 18 mins online surfing on the net & scrolling thru social media platforms. With these long hours of time spent online, do you know how many of our fellow Malaysians are active online and what do they do online?
most used social media platforms
How these online crowds impacting Business Performance
We couldn't agree more on how drastically an individual's shopping behavior evolved overtime. These online crowds concern more than what a product can provide or be beneficial to them these days. Their decision making process has been extended longer as they spend more time looking up for additional information online like the brands' story, the philosophy of the brand, products' info & products' reviews and more.
Source of new brand discovery
Primary Channels of brand research
WOW! Then, what're the potential growths of Malaysia's Ecommerce market?
With a total population of 32.86 million, how many of them are shopping online and what do they really shop for? Check out to see whether you are one of the industry players who're missing out to ride on! Would you like to hop on to transform your business anytime soon?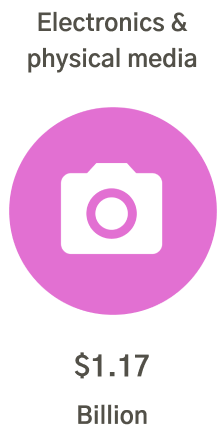 Malaysia Internet Economy
Eager to Start Your Online Business Now?